So while I am on a roll updating my blog I thought I would include pictures of the latest addition to my completed knitting portfolio. I have knitted Mike the Monkey again but have given him a Stripey facelift. I think my sewing has greatly improved against my first Mike the Monkey so I am very pleased!
He took awhile to knit, as this was the first time I have knitted a project using 5 balls of yarn at the same time. The efforts were worth it though, I *personally* think he is adorable!!
Here are some pictures of the handsome fella: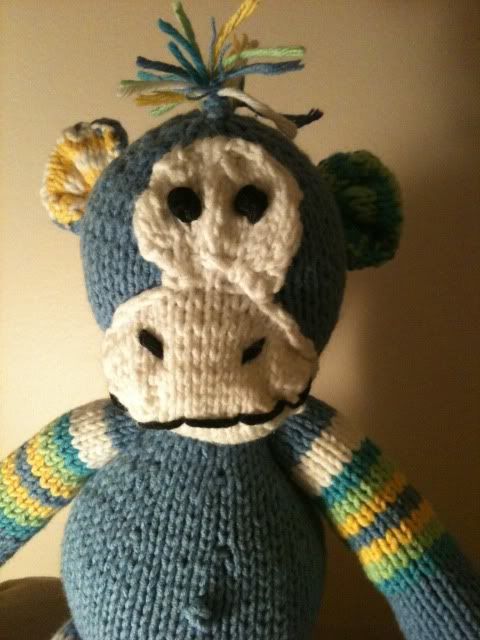 I am using the leftover wool to knit another Lion so I will update in a few days when I have finished stitching him up!
Thanks for looking
Cheers, Sarah x